Years later, a courtroom gathering
Levy's 2001 disappearance embroiled a U.S. Congressman in controversy and become one of the area's highest-profile unsolved deaths. Now Ingmar Guandique is on trial for her killing.
Live chat today on Levy death trial
Washington Post staff writer Keith Alexander will be online Monday, Oct. 18, at 1 p.m. ET to discuss the beginning of jury selection for the trial of Ingmar Guandique, the man authorities believe killed federal intern Chandra Levy.
Levy disappeared while jogging in Rock Creek Park in 2001. Her case drew national attention, in part because she had been having an affair with then-Rep. Gary A. Condit (D-Calif.), who represented the district that includes her home town of Modesto.
About this story
Chandra Levy disappeared after leaving her D.C. apartment in May 2001. Her body was found in Rock Creek Park more than a year later. In May 2009, Ingmar Guandique -- an illegal immigrant who was serving time for other attacks on women in the park -- was indicted for her murder. His trial begins Oct. 18.
A trial in Chandra Levy's deathSHARE
Timeline of the Chandra Levy Murder Case
After arriving in Washington for an internship in the fall of 2001, Chandra Levy, 24, of Modesto, Calif. went missing in May 2001. Levy's remains were found in an excluded area of Rock Creek Park in May 2002. No one was arrested in connection with her death until 2009, when police charged Ingmar Guandique, 29, with first-degree murder. That trial, nine years after Levy's slaying, begins Oct. 18.
« Trial home | Profiles | Video: Remembering Chandra | Map: Crime scene 360
Sequence of Events
Fall 2000
Chandra Levy arrives in Washington to work as an intern for the federal Bureau of Prisons and soon meets U.S. Rep. Gary Condit.
May 1, 2001
Levy disappears after leaving her Dupont Circle apartment.
May 14, 2001
Ingmar Guandique, a Salvadoran immigrant in the U.S. illegally, attacks Halle Shilling, a 30-year-old writer, while jogging in Rock Creek Park. She fights off her attacker and escapes.
July 1, 2001
Guandique attacks Christy Wiegand, a 25-year-old lawyer, while jogging in Rock Creek Park. She, too, fights him off. Guandique is arrested 45 minutes later.
July 2, 2001
Guandique admits to "bumping into" Shilling and Wiegand and is charged with both attacks. Shown a photograph of Levy, he says he saw her in the park, but did not attack her. That same day, flight attendant Anne Marie Smith goes public about her affair with Condit. The media frenzy surrounding the case explodes.
July 9, 2001
Condit secretly provides police with a DNA sample. It matches DNA from semen found on Levy's underwear.
July 10, 2001
Police search Condit's apartment.
Aug. 12, 2001
The Modesto Bee, Condit's hometown newspaper, calls for the congressman's resignation.
Aug. 23, 2001
In an interview with ABC's Connie Chung, Condit denies any role in Levy's disappearance. His performance is considered to be a public relations disaster.
Aug. 26, 2001
A jailhouse informant tells police that Guandique confessed to killing Levy. His story is later dismissed by police and prosecutors.
Sept. 11, 2001
Terrorists strike the World Trade Center and the Pentagon; the Levy case vanishes from the headlines.
Feb. 8, 2002
Guandique receives a 10-year sentence for attacking the women in Rock Creek Park.
May 22, 2002
More than a year after Levy's disappearance, a man walking his dog in Rock Creek Park finds her skeletal remains.
October, 2002
Snipers terrorize the Washington region; the Levy case again disappears from the headlines.
Spring 2007
D.C. Police Chief Cathy L. Lanier assigns new detectives to the Levy case; they begin reviewing old case files.
July 13-27, 2008
The Washington Post publishes a 13-part investigation into the case, identifying Guandique as the most likely suspect in the murder of Chandra Levy.
Sept. 9, 2008
Detectives visit Guandique in a California prison, where they take his DNA and obtain a statement from him that he "touched" Levy. They also find a photograph of the intern in his cell.
November 2008
Detectives interview an unidentified witness who claims Guandique confessed to murdering a woman who "looked Italian."
Nov. 25, 2008
Detectives interview Halle Shilling and Christie Wiegand for the first time.
Late 2008
Detectives interview another unidentified witness who says Guandique boasted that he killed a "young woman."
February 2009
Detectives interview yet another unidentified witness who says Guandique claimed that he murdered a woman in a "big park."
Feb. 26, 2009
Prison officials find a makeshift knife in Guandique's cell after he vows not to "go out alone" if police try to arrest him.
May 19, 2009
Guandique is indicted for the murder of Chandra Levy, nine years after her disappearance.
May 27, 2009
Guandique pleads not guilty in D.C. Superior Court.
Oct. 16, 2009
Prosecutors tell Judge Gerald I. Fisher that an FBI analyst accidentally got some of her DNA on evidence recovered from the Levy's crime scene. Prosecutors also acknowledge that they cannot account for DNA detected on Levy's leggings.
Oct. 30, 2009
Guandique allegedly threatens a former prison inmate and is later charged in that case. The witness is expected to testify against Guandique.
July 16, 2010
U.S. Marshals in D.C. Superior Court alerts Judge Fisher that Guandique is now considered an "extreme flight risk." Additional security personnel are posted at the courtroom door and around Guandique during all subsequent hearings.
Sept. 11, 2010
Judge Fisher rules that statements Guandique made to detectives are admissible, including one in which he said "so what if I touched her" when asked why his DNA might have been found at the crime scene.
Sept. 27, 2010
Judge Fisher issues a gag order, barring defense attorneys and prosecutors from speaking publicly about the case.
Oct. 18, 2010
The trial begins; it is expected to last about five weeks.
For Levy family, trial won't bring an end to grief
This undated file photo released by the family shows Chandra Ann Levy, a 24-year-old graduate student from University of Southern California. A spokeswoman for the Federal Bureau of Prisons says Ingmar Guandique, a Salvadoran immigrant facing charges in the slaying of Washington intern Chandra Levy, was transferred Thursday, April 9, 2009 from the Adelanto, Calif. prison where he was serving a 10-year sentence for assault to the bureau's federal transfer center in Oklahoma City. (AP Photo/Family Photo via The Modesto Bee,
Washington Post Staff Writer
Monday, October 18, 2010
MODESTO, CALIF. - The Levys had just finished a family vacation to Hershey, Pa. Robert Levy drove the rental car to Metro Center in the District, kissed his daughter, Chandra, on the head, said goodbye and headed to the airport with his wife.
It was the last time Robert and Susan Levy would ever see their only daughter. A week later, about May 1, 2001, Chandra went missing. Ever since, Robert Levy has been haunted by a feeling he had that evening, a feeling he didn't share with anyone.
"Something inside of me knew it was going to be the last time I ever saw her. I just wish I had done something. I wish I had said something," said Levy, sitting next to Susan in their ranch-style home in the Central Valley of Northern California.
The disclosure stunned his wife. "What? God damn it. I wish you had said something before now," she said.
Now, nine years after Chandra Levy's disappearance and slaying, as the suspect in her death is set to stand trial Monday in D.C. Superior Court, the Levy family still can't escape the grief, the nagging feelings, the anger and regret that come with the death of a child.
A D.C. story
It was the quintessential Washington story. An ambitious college student flies across the country to intern in the nation's capital, a city innocent of the Sept. 11, 2001, attacks that would happen four months later.
With dreams of success, she works hard. She also has an affair with her married hometown congressman. The tale turns tragic.
Chandra Levy, 24, had completed her internship with the Federal Bureau of Prisons and was preparing to return to California for her college graduation. But she never made it out of Washington.
She left her Dupont Circle apartment and never returned. As news of her affair with then-Rep. Gary A. Condit (D) became public, the case became an international media sensation.
Pictures of Levy were aired on newscasts and published in papers across the globe.
When she vanished, police questioned Condit, making the story even hotter.
The Levys, perhaps inadvertently, fueled the flames, holding vigils and news conferences, hoping to help find their daughter.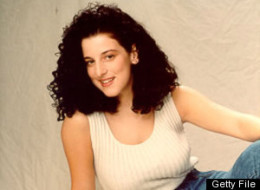 WASHINGTON
— If one person is associated with the mysterious slaying of Washington intern Chandra Levy, it isn't the man who will soon be tried on charges he murdered her. It's former California congressman Gary Condit, whose political career imploded after he was romantically linked to the woman and became the No. 1 suspect.
Ingmar Guandique, an illegal immigrant from El Salvador, goes on trial Monday for Levy's 2001 killing. However, he's not even a blip on the national consciousness of the case, which dominated news coverage until the Sept. 11, 2001, terror attacks rendered it an afterthought.
While police no longer believe Condit had anything to do with Levy's death, his presence will continue to hang over the trial. Condit's spokesman, Bert Fields, said Condit expects to be called as a witness at Guandique's trial, though he has not been subpoenaed.
Fields said Condit will cooperate fully with authorities. But the ex-congressman, who is writing a book about his experience, will not comment on the trial until it ends.
Bill Miller, a spokesman for the prosecutors' office, declined comment on the case and whether Condit will be called as a witness, citing a gag order issued earlier this month.
Defense attorneys are also subject to the gag order. But when Guandique was charged in 2009 with Levy's murder, they criticized what they saw as a botched investigation. Guandique escaped scrutiny in large part because of the frenzy around Condit. The former congressman never admitted an affair but said he was friends with Levy, though the intern had told family members the two had a romantic relationship.
"This flawed investigation, characterized by the many mistakes and missteps of the Metropolitan Police Department and every federal agency that has attempted to solve this case, will not end with the simple issuance of an arrest warrant against Mr. Guandique," said the attorneys, Santha Sonenberg and Maria Hawilo.
At a pretrial hearing Thursday, Sonenberg said police were so desperate to get a confession from Guandique to bolster their case that in 2004 and 2005, police tried to establish a phony penpal relationship with Guandique while he was in prison serving a 10-year sentence, using the pseudonym "Maria Lopez." The ruse did not work.
"It goes to the sort of antics, the sort of shenanigans, the lengths to which they've gone to prosecute Mr. Guandique," Sonenberg said.
Then-U.S. Attorney Jeffrey Taylor has acknowledged the case lacked DNA or physical evidence linking Guandique to Levy. And Guandique never confessed to police – in fact, he passed a lie-detector test denying involvement in Levy's disappearance, though prosecutors now question the validity of that test.
But Taylor cited significant circumstantial evidence, including numerous confessions that Guandique purportedly made to other inmates. And Levy's body was found in a wooded section of the city's Rock Creek Park, where Guandique was convicted of assaulting two other young women in 2001.
At a pretrial hearing last month, Assistant U.S. Attorney Amanda Haines said Guandique has a "signature confession style." She said he has discussed killing Levy with many people, giving each person starkly different details.
Whether jurors believe those confessions will be key. The defense wants to present expert testimony from a university professor on the pitfalls of accounts from jailhouse snitches. However, prosecutors say jurors should be allowed to judge the credibility of witnesses for themselves. Superior Court Judge Gerald I. Fisher has indicated he will not allow the vast majority of the professor's proposed testimony.
As for Condit, exactly what role he will play in the trial is unclear. Defense attorneys could be tempted to remind jurors that police were suspicious of Condit for so long, said attorney George Jackson, a Chicago-based lawyer with the Polsinelli Shughart law firm and a former federal prosecutor.
Jackson said the defense will have to tread lightly because jurors will be put off if they sense attorneys are trying to make an innocent man into a scapegoat. And the government will surely be ready to counter suggestions that Condit was involved. But because Condit is so closely linked to the case in the public's eye, the defense has some leeway to approach the issue with subtlety.
"If it's feasible to suggest that this guy may have been involved, you put it out there" to help create reasonable doubt in a jury's mind, Jackson said. "But it's a dangerous thing to do because you don't know if there will be a backlash."
Prosecutors in Levy case want polygraphs excluded
In a D. C. Superior Court filing this week, prosecutors requested to have the results of Ingmar Guandique's polygraph test excluded from his trial, which is scheduled to begin Oct. 18. He is charged with first-degree murder in the death of federal intern Chandra Levy.
According to the documents, Guandique, 29, took a polygraph test on Feb. 4, 2002, in which he was asked whether he was involved in the disappearance of Levy and whether he had caused Levy's disappearance.
Guandique responded "no" to both questions. The examiner who administered the test determined that Guandique was "not deceptive" in his responses.
Levy went missing in May 2001. The test was given to Guandique when Levy was still considered missing and before her remains were found in May 2002. Guandique was administered the tests while he was serving time in a California prison after pleading guilty to attacking two women in Rock Creek Park about the time Levy disappeared.
Last year, Guandique was charged with first-degree murder in the slaying of the former federal intern.
Prosecutors also are seeking to exclude as evidence the results of another test given to a fellow inmate of Guandique who is a key witness in the government's case.
According to the filing, the unidentified witness was asked whether Guandique told him that he stabbed Levy and whether Guandique told him that he received $25,000 from a congressman for killing Levy. To each question, the witness responded "yes." But the examiner who administered the test determined that the witness was being deceptive.
In their filing, prosecutors said that the results of the polygraphs were flawed because neither test was administered by a bilingual polygraph examiner and that the same Spanish interpreter was used for both tests.
Levy's disappearance generated international attention because she had been having an affair with then-Rep. Gary A. Condit (D-Calif.), who represented the district that includes her home town of Modesto. Condit said he did not harm Levy.
Guandique, an illegal immigrant from El Salvador, came under scrutiny months after Levy vanished, but it was not until a new set of detectives was assigned to the case that the charges were brought.
October 17, 2010 - October 23, 2010
OCTOBER 18, 2010
This Week in The National Law Journal
Clerk Hiring Gone Wild: Seven years after federal judges devised a plan to bring order and decorum to the law clerk hiring process, the system is being honored in the breach, Karen Sloan reports.
Democrats' Dependable Allies: Trial lawyers are coming through for Democratic candidates and organizations in the current election cycle, reports David Ingram. Some lawyers are donating more than they did in 2008.
Bad Day in Court: Judges on the U.S. Court of Appeals for the D.C. Circuit were tough on a Justice Department appellate lawyer in a recent trademark case, and the arguments continued after the hearing was over, according to this story by Mike Scarcella.
Colorable Case?: In our special IP section, we take a look at a pending case asking whether the University of Alabama can claim trademark protection for the colors in its football team uniforms. The university sued an artist who depicted the colors in a painting.
Remembering Chandra Levy: As the trial of her murder suspect begins, the story of D.C. intern Chandra Levy still fascinates. The Washington Post has the story.
Maine Man: Via law.com, here is an interview with the Maine lawyer who helped disclose the "robo-signing" foreclosure scandal.
12 Angry Men, One Justice: Fordham University School of Law asked Justice Sonia Sotomayor to pick a law-related movie for its law film festival. She chose Sidney Lumet's "12 Angry Men," attended the screening, and spoke afterward.
They Know Who You Are: If you use Farmville or other annoying or not-so-annoying Facebook apps, advertisers and data miners may know more about you than you thought, The Wall Street Journal reports.