Obama violated my private parts! This is the statement that keeps on circulating in the internet. An unnamed White House Representative allegedly cracked the joke saying… Obama violated my private parts! Hearing a statement- Obama violated my private parts – will remark a big issue to the US President.
There could be something more about the "Obama violated my private parts" statement as the speaker continued to go in detail elaborating the released statement.
President Barack Obama has not reaction yet in regards with the spreading intriguing statement of a White House Representative saying- Obama violated my private parts!
What is this statement? Who said this? This is a very hot issue today and many are wanting to know about the truth. Did Obama really Violated Someone's Private Parts?
Find the truth about this statement in the updates of this blog, so keep an eye on this. Is this related to the Scandal Obama lately is accused of? Or, is this something politically related?
Well, we don't want to judge now. Let the truth comes! Check this blog back for more updates about the Obama Violated My Private Parts.
the statement could may well be a prank too. There have been a lot of pranks on Google Search with previously one of them being Swastika sign coming up as being of the most popular searches on Google. And now, the alleged statemtn from the White House Representative turns out to be the most widely searched on the internet.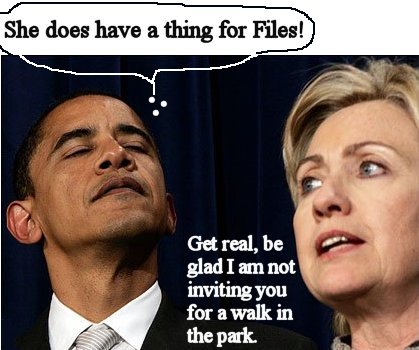 Okay, first… you should know that none of fracas' private parts were violated by Obama. I haven't exactly made it a secret that I've never been fond of the guy, but I don't think he'd ever do that. I doubt he could anyway; I've seen the photo where the First Lady got caught being a little too loose with certain private information, but regardless of her claims, Fracskatchewan is still a bit farther away than that! So rest assured and don't be worrying… Obama has not violated my private parts, I'm blogging about this because I happened to notice tonight, that this was on the list of search terms trending at the 'volcanic' stage.
Upon seeing this, fracas said to herself, "WTF, how does something like this end up in the top ten search terms on a Sunday night?" I wondered if something worldly happened while I was outside talking to my tomato progeny, or if perhaps maybe it was just that staff leading the latest tour group at the Whitehouse forgot to check ID's, thus enabling Monica to sneak in…
There wasn't much real help available. Every link I clicked just led me to a series of those smarmy sites with no real information on them, posting nothing but google trend terms to get traffic to come to their site and click their ads. Stupid fraccers. Don't they know people would really want to get to the bottom of a story like this?
I was just about to give up, when another search led me to a directory of web listings for that term… and on that list I found my answer. I decided I had to share it with all of you, and save you the trouble of endless searching and ending up at those creepy splog and ad sites.
Barack Hussein Obama II (Listeni /bəˈrɑːk huːˈseɪn oʊˈbɑːmə/ bə-RAHK hoo-SAYN oh-BAH-mə; born August 4, 1961) is the 44th and current President of the United States. He is the first African American to hold the office. Obama previously served as the junior United States Senator from Illinois, from January 2005 until he resigned after his election to the presidency in November 2008.
A native of Honolulu, Hawaii, Obama is a graduate of Columbia University and Harvard Law School, where he was the president of the Harvard Law Review. He was a community organizer in Chicago before earning his law degree. He worked as a civil rights attorney in Chicago and taught constitutional law at the University of Chicago Law School from 1992 to 2004.
Obama served three terms in the Illinois Senate from 1997 to 2004. Following an unsuccessful bid for a seat in the U.S. House of Representatives in 2000, he ran for United States Senate in 2004. Several events brought him to national attention during the campaign, including his victory in the March 2004 Democratic primary and his prime-time televised keynote address at the Democratic National Convention in July 2004. He won election to the U.S. Senate in November 2004. His presidential campaign began in February 2007, and after a close campaign in the 2008 Democratic Party presidential primaries against Hillary Rodham Clinton, he won his party's nomination. In the 2008 general election, he defeated Republican nominee John McCain and was inaugurated as president on January 20, 2009.
As president, Obama signed economic stimulus legislation in the form of the American Recovery and Reinvestment Act in February 2009. On October 8, 2009, Obama was named the 2009 Nobel Peace Prize laureate. In March 2010, he signed the Patient Protection and Affordable Care Act into law, bringing about comprehensive health care reform.Chicago community organizer and Harvard Law School
After four years in New York City, Obama was hired in Chicago as director of the Developing Communities Project (DCP), a church-based community organization originally comprising eight Catholic parishes in Greater Roseland (Roseland, West Pullman and Riverdale) on Chicago's far South Side. He worked there as a community organizer from June 1985 to May 1988. During his three years as the DCP's director, its staff grew from one to thirteen and its annual budget grew from US$70,000 ($141,564 in 2010) to US$400,000 ($735,648 in 2010). He helped set up a job training program, a college preparatory tutoring program, and a tenants' rights organization in Altgeld Gardens. Obama also worked as a consultant and instructor for the Gamaliel Foundation, a community organizing institute. In mid-1988, he traveled for the first time in Europe for three weeks and then for five weeks in Kenya, where he met many of his paternal relatives for the first time. He returned in August 2006 in a visit to his father's birthplace, a village near Kisumu in rural western Kenya.
In late 1988, Obama entered Harvard Law School. He was selected as an editor of the Harvard Law Review at the end of his first year, and president of the journal in his second year. During his summers, he returned to Chicago, where he worked as a summer associate at the law firms of Sidley Austin in 1989 and Hopkins & Sutter in 1990. After graduating with a Juris Doctor (J.D.) magna cum laude from Harvard in 1991, he returned to Chicago.Obama's election as the first black president of the Harvard Law Review gained national media attention and led to a publishing contract and advance for a book about race relations, which evolved into a personal memoir. The manuscript was published in mid-1995 as Dreams from My Father.
University of Chicago Law School and civil rights attorney
In 1991, Obama accepted a two-year position as Visiting Law and Government Fellow at the University of Chicago Law School to work on his first book. He then served as a professor at the University of Chicago Law School for twelve years—as a Lecturer from 1992 to 1996, and as a Senior Lecturer from 1996 to 2004—teaching constitutional law.
From April to October 1992, Obama directed Illinois's Project Vote, a voter registration drive with ten staffers and seven hundred volunteer registrars; it achieved its goal of registering 150,000 of 400,000 unregistered African Americans in the state, and led to Crain's Chicago Business naming Obama to its 1993 list of "40 under Forty" powers to be. In 1993 he joined Davis, Miner, Barnhill & Galland, a 13-attorney law firm specializing in civil rights litigation and neighborhood economic development, where he was an associate for three years from 1993 to 1996, then of counsel from 1996 to 2004, with his law license becoming inactive in 2002.
From 1994 to 2002, Obama served on the boards of directors of the Woods Fund of Chicago, which in 1985 had been the first foundation to fund the Developing Communities Project, and of the Joyce Foundation. He served on the board of directors of the Chicago Annenberg Challenge from 1995 to 2002, as founding president and chairman of the board of directors from 1995 to 1999.
Political positions
During his Senate service, Obama had a lifetime average conservative rating of 7.67% from the American Conservative Union[ and a lifetime average liberal rating of 90% from the Americans for Democratic Action.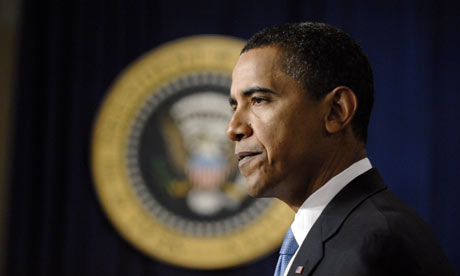 In April 2005, Obama defended the New Deal social welfare policies of Franklin D. Roosevelt and opposed Republican proposals to establish private accounts for Social Security. In the aftermath of Hurricane Katrina, Obama spoke out against government indifference to growing economic class divisions, calling on both political parties to take action to restore the social safety net for the poor. Obama said in 2007 that he supported universal health care in the United States. He has proposed rewarding teachers for performance from traditional merit pay systems, assuring unions that changes would be pursued through the collective bargaining process.
Obama has supported eliminating taxes for senior citizens with incomes of under $50,000, and raising taxes on income over $250,000, on capital gains, and on dividends. He has also supported simplifying tax filings and removing loopholes.
As an environmental initiative, Obama proposed a cap and trade auction system with no grandfathering to restrict carbon emissions and a ten year program of investments in new energy sources to reduce U.S. dependence on imported oil.
In foreign affairs, Obama was an early opponent of the George W. Bush administration's policies on Iraq. On October 2, 2002, the day President Bush and Congress agreed on the joint resolution authorizing the Iraq War, Obama addressed the first high-profile Chicago anti-Iraq War rally, and spoke out against the war. He addressed another anti-war rally in March 2003 and told the crowd that "it's not too late" to stop the war.
In a March 2007 speech, Obama said that the primary way to prevent Iran from developing nuclear weapons is through talks and diplomacy, without preconditions, but not ruling out military action. In August 2007, Obama remarked that "it was a terrible mistake to fail to act" against a 2005 meeting of al-Qaeda leaders that U.S. intelligence had confirmed to be taking place in Pakistan.
Obama stated in 2007 that he would enact budget cuts in the range of tens of billions of dollars, stop investing in "unproven" missile defense systems, not weaponize space, "slow development of Future Combat Systems", and work towards eliminating all nuclear weapons. Obama favors ending development of new nuclear weapons, reducing the current U.S. nuclear stockpile, enacting a global ban on production of fissile material, and seeking negotiations with Russia to reduce the pressure on both sides for intercontinental ballistic missiles to be on high-alert status.
Obama has called for more assertive action to oppose genocide in the Darfur region of Sudan. He has divested $180,000 in personal holdings of Sudan-related stock, and has urged divestment from companies doing business in Iran.