John Forté (born January 30, 1975) is a rapper and a producer. Forté was born in Brownsville, Brooklyn, New York. He won a full scholarship to Phillips Exeter Academy in New Hampshire, where he graduated in 1993.
John Forte (1918-1965) was an American comic-book artist, active from the early 1940s on, best known as one of the primary pencilers of DC Comics' early Legion of Super-Heroes stories.
Forte additionally drew for Timely Comics and Atlas Comics — the 1940s and 1950s predecessors, respectively, of Marvel Comics — as well as for the American Comics Group. Fiction House, Lev Gleason, and Quality Comics. He worked primarily for DC Comics beginning 1958, penciling Jimmy Olsen and Lois Lane stories for the Superman family of titles. Aside from his work on the far-future teen-superhero team the Legion of Super-Heroes in Adventure Comics, Forte also drew that comic's backup feature "Tales from the Bizarro World".
Forté began his professional music career when he was introduced to The Fugees by Lauryn Hill in the early 1990s. He co-wrote and produced two songs on their multi-platinum and Grammy-winning 1996 album, The Score. After the group broke up in 1997, Forté released his debut solo album, Poly Sci in 1998, which was produced by Wyclef Jean. The album sold 79,000 copies, a disappointment blamed in part on the fact that "the record's project manager quit Sony a week before the album was released, and Epic put little cash behind its promotional tour.
Drug conviction
In 2000, Forté was arrested at Newark International Airport after accepting a briefcase containing $1.4 million worth of liquid cocaine; he was charged with possession with intent to distribute cocaine and conspiracy to distribute. He was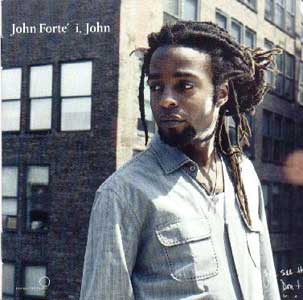 convicted and sentenced to the mandatory minimum 14 years after being found guilty, and incarcerated at FCI Loretto, a low-security federal prison in central Pennsylvania.
Carly Simon and her son Ben Taylor were advocates on Forte's behalf, believing he did not receive a fair trial, fought for an appeal of the mandatory minimum drug laws that remove a judge's discretion in a case; they met Forté through Taylor's cousin who was a classmate of Forté's at Phillips Exeter.
With the help of Senator Orrin Hatch, Forté's prison sentence was commuted by President George W. Bush on November 24, 2008. He was released from prison four weeks later December 22.
Forté recently recorded a cover of Kanye West's "Homecoming" with Talib Kweli. In the song, he discusses the issues surrounding his jail time. The music video was posted on Okayplayer.com on January 17, 2009.
In 2009 he wrote various articles on TheDailyBeast.com , and Okayplayer.com interviewed him as he began his teaching job at the City College of New York in late March 2009.